The Significance of Reference Points in Hairdressing: A Comprehensive Analysis
Precision in hairdressing isn't just about cutting and styling skills but also a keen understanding of the head's architecture. Every bend, curve, and structural change on the head plays a pivotal role in influencing the final look. This article dives deep into the significance of reference points in hairdressing, elucidating why these anatomical markers are invaluable for every professional hairdresser.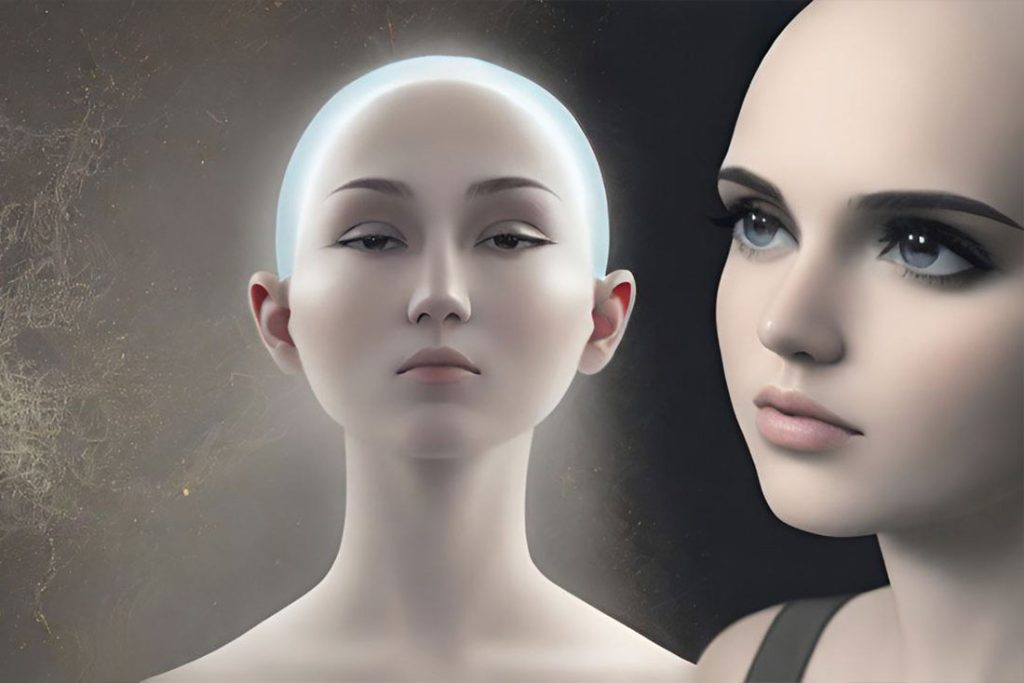 Why Reference Points Matter
Before delving into specific reference points, let's grasp their overarching importance. Reference points provide landmarks on the head, acting as navigational guides. Their identification is crucial for:
Symmetry and Asymmetry: To either align a design perfectly or deliberately skew it for an avant-garde look.
Tailoring to Hair Types: Each hair type drapes differently, and reference points assist in creating custom styles that complement these nuances.
Addressing Irregularities: No head form is perfectly symmetrical, and understanding reference points ensures any irregularities, like a flat crown, are tackled seamlessly.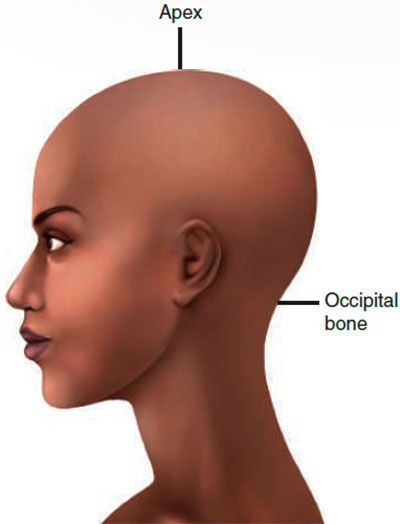 The Vital Reference Points on the Head
1. Parietal Ridge (Crest Area):
A crucial aspect of the head, this is the widest region, spanning from the temples to the bottom of the crown. A comb placed flat against the side of the head reveals the parietal ridge where the head starts its curve away from the comb.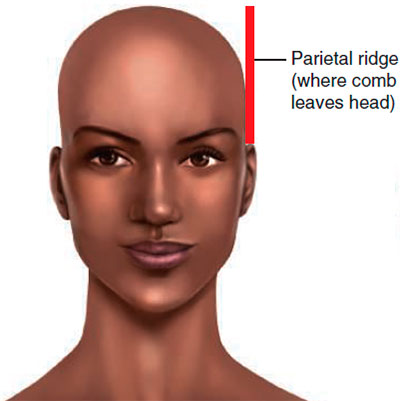 2. Occipital Bone:
This bone forms a pronounced protuberance at the skull's base. One can identify it by palpating the back of the skull or noting where a comb, placed flat against the nape, detaches from the head.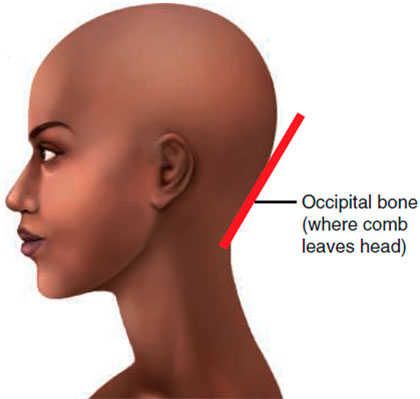 3. Apex:
Often termed the zenith of the head, it's the topmost point. A simple technique to locate it involves placing a comb flat atop the head, allowing it to rest on this highest point.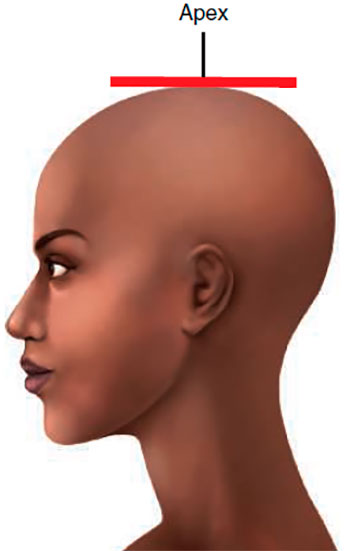 4. Four Corners:
These are intriguing as they can be identified in two distinct manners:
Method 1: By positioning two combs flat against the head's side and back, the point where they intersect denotes the back corner.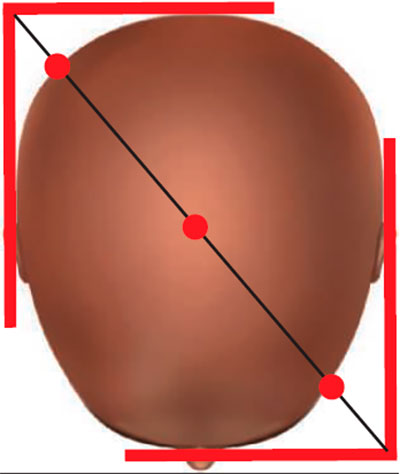 Method 2: Creating two diagonal lines that intersect at the apex, these lines then directly lead to both the front and back corners.
Incorporating Reference Points in Hair Design
Not every hairstyle demands the use of all reference points, but awareness of their locations is indispensable. For instance, the four corners demarcate the transition from the flat to the round sections of the head, dramatically influencing a style's final appearance. Whether carving out a classic bob or crafting an edgy mohawk, these reference points ensure accuracy, balance, and proportionality.
Conclusion
Mastering the art of hairdressing involves more than just wielding scissors and brushes; it's about understanding the canvas — the human head. Recognizing and respecting reference points equips a hairdresser with the tools to produce not just hairstyles, but tailored masterpieces that resonate with individual anatomies and preferences. By viewing the head through the lens of these anatomical markers, hairdressers can elevate their craft, ensuring every snip and style is informed, intentional, and impeccable.
Please follow and like us: