Madam C. J. Walker: A Pioneer of African American Beauty and Entrepreneurship
The beauty industry in the United States has been shaped by many influential figures, but few have left a legacy as enduring as Sarah Breedlove, better known as Madam C. J. Walker. Born to former slaves, she overcame personal hardships to become a pioneering entrepreneur in the African American hair care and cosmetics industry, leaving an indelible mark on the landscape of American beauty.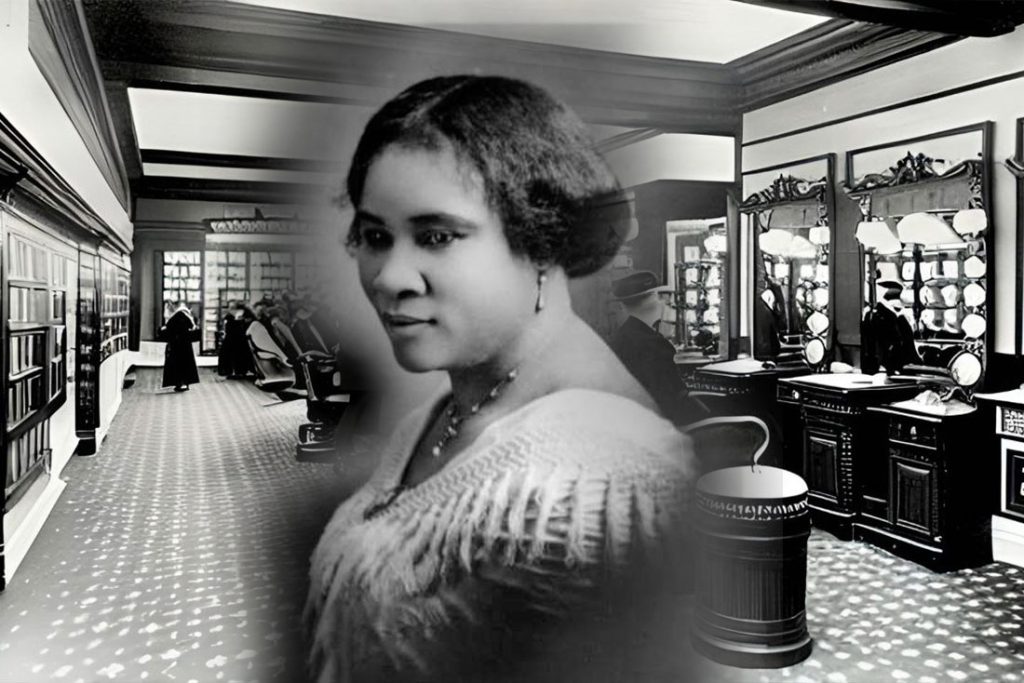 The Genesis of a Beauty Empire: Overcoming Adversity
Madam C. J. Walker's journey into the beauty industry was born out of personal struggle. She suffered from a scalp condition that led to hair loss, which prompted her to experiment with store-bought products and homemade remedies. Her efforts culminated in the creation of "Madam Walker's Wonderful Hair Grower", a scalp conditioning and healing treatment that would form the cornerstone of her beauty empire.
The Art of Entrepreneurship: Innovative Sales and Marketing
Walker's success was not only due to the efficacy of her products but also her innovative sales and marketing strategies. She was a tireless entrepreneur, traveling extensively to give product demonstrations and establish her brand. Walker understood the importance of a hands-on approach and personal connection in building customer loyalty and trust.
Building an Empire: A Factory, Salon, and Training School
In 1910, Walker moved her company to Indianapolis, where she constructed a factory, hair salon, and a training school. This move marked a significant expansion of her business, allowing her to increase production and broaden her reach. The training school, in particular, served as a platform for Walker to share her knowledge and expertise, fostering a new generation of African American beauty specialists.
Championing Businesswomen: The Madam C. J. Walker Hair Culturists Union of America
Walker's impact extended beyond the beauty industry. In 1917, she organized a convention for her Madam C. J. Walker Hair Culturists Union of America, which was one of the first national conventions for businesswomen. This event served as an important platform for women entrepreneurs, providing them with networking opportunities and inspiration.
By the time of her death in 1919, Madam C. J. Walker had solidified her place in history as a pioneer of the modern African American hair care and cosmetics industry. More than just a successful entrepreneur, Walker was a trailblazer who broke barriers and paved the way for future generations of African American businesswomen. Her legacy continues to resonate within the beauty industry and beyond, a testament to her talent, resilience, and entrepreneurial spirit.
Please follow and like us: