The Art and Science of Professional Draping in Hairdressing
While draping might seem a simple preparatory step in the grander realm of hairdressing, its role in ensuring client safety, comfort, and overall satisfaction cannot be overstated. Draping is not just about keeping clothes free from products; it's a testament to a hairdresser's professionalism, attention to detail, and dedication to client care. This article delves deep into the science and methodology behind professional draping, explaining why it's a fundamental aspect of any cosmetology service.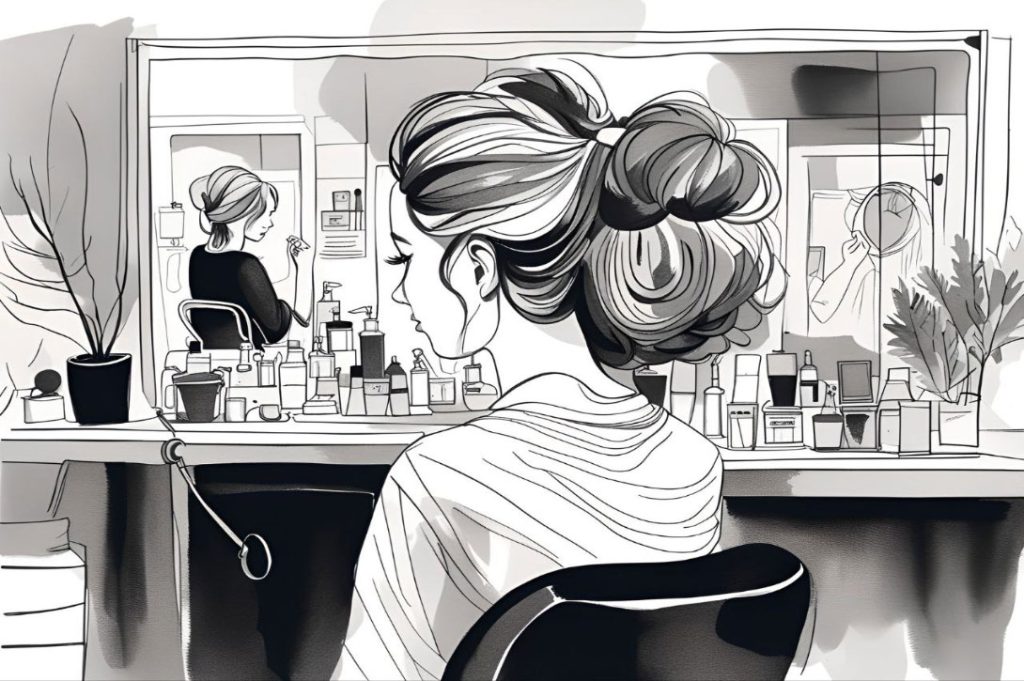 Why Draping Matters
Safety: Hairdressing services often involve the use of chemicals, water, or other substances that can cause discomfort or harm if they come in contact with the client's skin or clothing. Proper draping acts as a barrier, ensuring these substances do not reach the client.
Comfort: A comfortable client is a happy client. By ensuring the right draping technique, hairdressers can guarantee that their clients are relaxed throughout the service.
Professionalism: Ensuring a client is draped correctly speaks volumes about a stylist's professionalism. It shows the client that the stylist is considerate of their well-being and is committed to providing a top-notch service.
The Draping Process
Preparation:
Personal Items: Before the draping process begins, clients should be advised to remove jewelry, glasses, and other personal items. This not only ensures the safety of these items but also allows the hairdresser unhindered access to work.
Protection: Every cape should be laundered before use. A protective neck strip or towel should always be placed between the client's neck and the cape, ensuring added comfort and safety. These neck strips, typically made from absorbent tissue or cloth, offer a snug fit around the client's neck, further preventing any spillage or contact.
Types of Draping:
Shampoo Draping: Also referred to as wet draping, this is employed when a client is in the salon for a shampoo and styling or a shampoo and haircut service. The key component here is the plastic shampoo cape, designed to repel water and keep the client dry. Once the shampooing is completed, a stylist might switch to a haircutting or styling cape, which allows for a more natural fall of the hair, crucial for precision cutting.
Chemical Service Draping: As the name suggests, this draping method is used for services that involve chemicals, such as hair coloring, perms, or relaxers. Given the potential risk of chemical spills, this drape is specifically designed to ensure that no chemicals come into contact with the client's skin or clothing. It remains in place throughout the entirety of the chemical service.
Cutting or Styling Draping: This type of draping is employed when the primary service is a haircut or styling. It's designed to give the stylist maximum access to the hair while ensuring the client's comfort.
Conclusion
Professional draping is a testament to the intricate attention to detail that goes into every aspect of hairdressing. While it might seem like a small step in the larger process, its significance in terms of client safety, comfort, and overall satisfaction is monumental. Whether you're a stylist or a client, understanding the importance and methodology behind draping ensures a better salon experience for all involved.
Please follow and like us: