Styling Trends: A Journey Through the Early 2000s
Cosmetology, the art and science of beautifying the body, particularly the face, hair, and nails, has undergone significant transformations throughout history. As we navigate the 21st century, we find the field has grown to encompass a more diverse and inclusive array of styles, techniques, and areas of focus. This evolution has created an environment where individuality and personal style take center stage, with a suite of treatments and services available to suit every taste.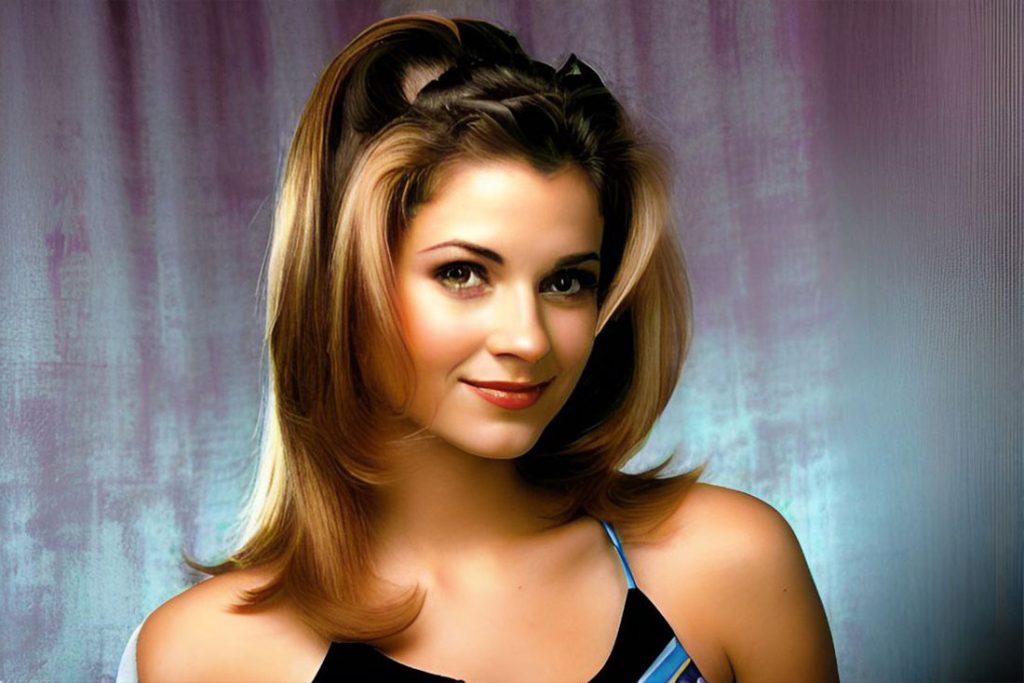 Styling Trends: A Journey Through the Early 2000s
As we transitioned into the 21st century, the cosmetology world underwent a significant shift. Hairstyles became more diverse, reflecting a broader range of lengths, colors, and textures, and allowing individuals to more accurately express their personalities and sense of style. Chunky and foil highlights, choppy layers, and natural textures took the forefront, reflecting a move away from uniformity and towards a more eclectic aesthetic.
The progression of hot styling tools also played a significant role in the evolution of hairdressing during the early 2000s. Tools such as advanced hairdryers and ceramic straighteners enabled stylists to create smooth, sleek looks, even for those with naturally curly hair. This advancement provided clients with greater versatility, leading to a decline in the use of chemical relaxers and traditional stove-heated Marcel irons.
Inclusion of Men in Cosmetology
The perception of cosmetology as a predominantly female-focused industry was challenged when public figures, such as David Beckham in 2002, promoted a more body-conscious style for men. This ignited an increase in male grooming services, encompassing everything from manicures, waxing, and facials, to tailored haircuts and hair color. As a result, men's spa services and traditional barbering practices, like chairside shaves, skin conditioning treatments, manicures, pedicures, and scalp treatments, experienced a resurgence.
Introduction of Treatment Oils and Haircolor Art Forms
2009 was a milestone year for cosmetology, with the introduction of Moroccanoil leading to the establishment of a new category within the beauty sector – treatment oils. This development stimulated a chain reaction, prompting other companies to innovate and expand their product lines in a similar direction.
Simultaneously, the mid-to-late 2000s saw a revolution in hair color techniques, with the ombré style paving the way for a new form of haircolor artistry. The era of foil highlights was gradually overshadowed by the growing popularity of balayage, a freehand technique used to create custom-placed highlights and lowlights. Additional color techniques, including color melting, babylights, and shadow root, further diversified the options available. These techniques coupled with the reinvention of classic hairstyles such as the asymmetrical bob, pixie cuts, fades, and pompadours, provided a fresh palette for creativity. Vibrant, unconventional colors like blues, greens, pastels, and even unicorn-inspired shades became popular choices, adding a new dimension to personal styling.
Cosmetology Specializations and the Digital Age
The beauty industry's transformation into an age of specialization has seen cosmetologists focus on specific areas such as haircolor, texture, or haircutting. Nail technicians, too, offer specialized services, including artificial nail enhancements, natural nail care, and pedicures.
The rise of the Internet and social media has played a crucial role in connecting professionals within the cosmetology industry. Instant links to video tutorials, Q&A forums, and vast resources have facilitated an unprecedented level of sharing and learning, driving the industry forward. Moreover, social media has become an indispensable tool for attracting new clients, contributing to a burgeoning cosmetology market.
Conclusion
As we continue to navigate the 21st century, it's clear that we are in the golden age of cosmetology. The sector's evolution has brought about a more diverse, inclusive, and innovative landscape, offering unprecedented opportunities for both professionals and clients. The future of cosmetology looks promising, with the promise of continual evolution and expansion driven by creativity, technological advancements, and a growing emphasis on individuality and personal style.
Please follow and like us: