Mastering Profiles: The Side View Artistry in Hairdressing
The art of hairdressing isn't solely about the front view aesthetics of a client. An expert stylist sees and understands the complete, 360-degree perspective of the head and face. The side view, or the profile, plays an indispensable role in designing the perfect hairstyle. Yet, many underestimate its significance. This piece aims to shed light on the intricate dynamics of profiles in hairstyling.
Understanding Profiles: More Than a Sideways Glance
The Essence of the Profile: A profile isn't merely the silhouette of a person's side view. It narrates the tale of bone structures, inherited ancestral traits, and unique individual features. As hairdressers, understanding the nuances of a client's profile allows for a hairstyle that's both functional and flattering.
The Three Basic Profile Types: Let's delve deep into the world of profiles.
Straight Profile: Often considered the 'neutral' of profiles, the straight profile maintains a delicate balance. Neither prominently inwards nor outwards, this profile is subtly curved. This neutrality offers a blank canvas for hairdressers, allowing versatility in styling. Almost every hairstyle complements this profile, giving the stylist the freedom to experiment and innovate.
Convex Profile: Characterized by a receding forehead and chin, the convex profile is a study in outward curves. Styling for such a profile requires a keen understanding of balance. Introducing curls or bangs over the forehead can harmonize the receding nature of the front. Additionally, keeping the hair closer to the head at the nape and allowing it to move forward in the chin area creates a look that's both cohesive and complimentary.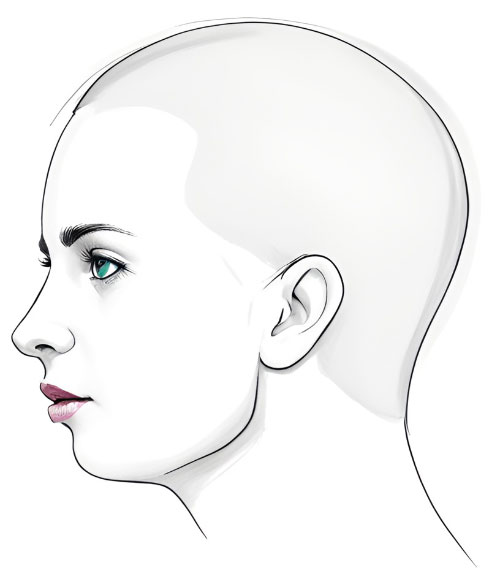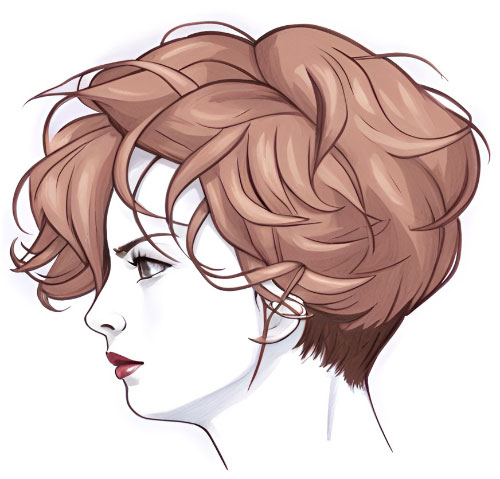 Concave Profile: The inverse of the convex, the concave profile boasts a prominent forehead and chin, with other facial features tucked slightly inward. This profile demands a gentle touch. It's advisable to softly style the hair at the nape, giving it an upward lift. However, adding volume or height to the forehead can exaggerate the prominence, so it's best avoided.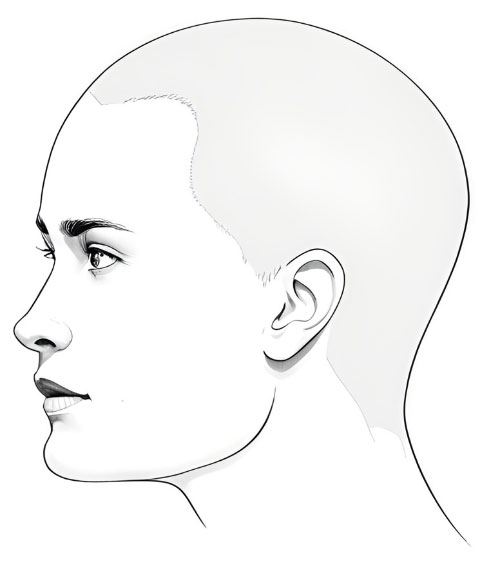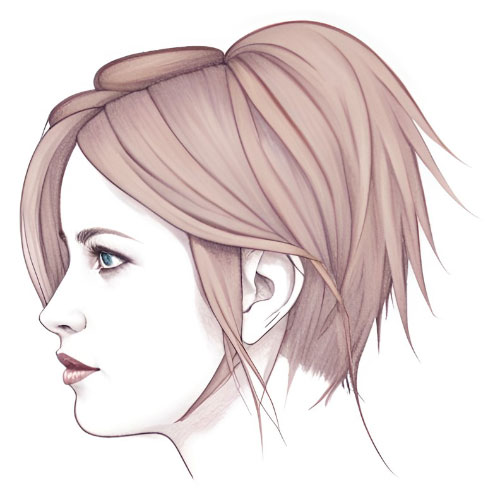 Tips for Profile-Perfect Styling
Detailed Consultation: Before diving into styling, always invest time in understanding the client's profile. Employ visual aids, such as mirrors, to help clients see their side view. This not only aids in making informed styling decisions but also educates the client, fostering trust.
Continuous Education: The world of hairstyling is ever-evolving. New techniques, tools, and trends emerge regularly. Staying updated ensures that hairdressers can tackle all profile types with finesse and confidence.
Customization is Key: While understanding the basics of profiles is essential, remember that every client is unique. Customized solutions, tailored to individual needs, always yield the best results.
Conclusion
The beauty of hairstyling lies in its details. While the front view is undeniably crucial, the profile holds its own charm and challenges. By recognizing and respecting the intricacies of different profiles, hairdressers can elevate their craft, ensuring that every client leaves the salon with a hairstyle that's not just beautiful but also harmoniously balanced.
Please follow and like us: