Element 4 of Hair Design: Design Texture
Hair design transcends beyond mere cuts and colors. One of the most pivotal aspects that influence the final outcome of a hairstyle is 'Design Texture'. Understanding this element can drastically amplify the quality and allure of a hair design. This article delves into the intricacies of design texture, shedding light on its importance and the techniques employed by hairstylists to achieve desired textures.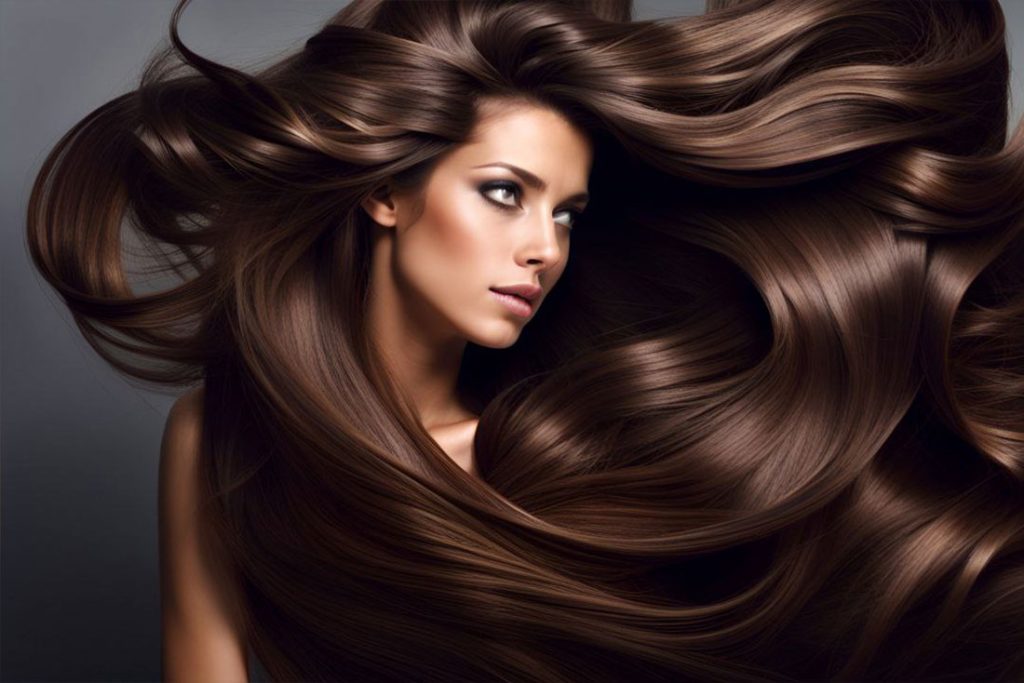 What is Design Texture?
In essence, design texture refers to the wave patterns or perceived movement in hair. Every hair type, from pin-straight to coiled curls, exhibits a unique texture that governs its natural movement and aesthetic. Recognizing and respecting this inherent quality is key to creating hairstyles that resonate with a client's persona and aesthetics.
Understanding Natural Hair Textures
1. Straight Hair:
Straight hair, with its sleek nature, has a higher reflective quality, making it shine brighter than its textured counterparts. When cut uniformly, its sheen is unmatched.
2. Wavy Hair:
This hair type strikes a balance between straight and curly. The waves can be directed to create intentional horizontal lines, adding layers of depth and dimension.
3. Curly Hair:
The compact nature of curly hair offers a fuller, voluminous look. However, it reflects lesser light, making it appear denser. Curly hair offers a naturally larger form, best suited for those seeking volume.
Manipulating Texture with Styling Tools
Modern hairstyling tools offer a plethora of options to temporarily tweak hair textures.
Heat and Wet Styling: A quick session with curling or flat irons can introduce waves or curls to otherwise straight hair. Conversely, curly hair can be rendered straight with the aid of a flat brush, round brush, blow dryer, or flat iron.
Exploring Unique Patterns: For those seeking a break from the conventional, crimping irons produce intriguing zigzag patterns. Wet-setting techniques, like using rollers, bobby pin wraps, or pin curls, offer more traditional texture alterations. For a more avant-garde approach, one might consider finger waves, braids, or faux locs.
Permanent Texture Alteration with Chemicals
While tools offer temporary texture changes, chemicals provide longer-lasting results.
Relaxers: A godsend for those with curly hair types aiming for a straighter look.
Permanent Waves: These chemicals introduce curls to naturally straight hair, diversifying the texture spectrum.
Harnessing Directional Wave Patterns in Design
The use of multidirectional wave patterns can either be a hit or a miss. While they can introduce a trendy, multi-textured appearance, they need a strategic approach to prevent the look from being chaotic. Smooth textures can slenderize round faces, whereas curly textures can bring softness to more angular face shapes.
Product-Driven Texture Alteration
Today's market is flooded with products designed to tweak hair texture. These products are excellent tools for those who love changing their hair texture on a whim. As the industry evolves, staying updated on the latest products ensures that hairstylists can provide the best results for their clients.
Hair Texture Grid and Suggested Products

Natural Texture

Tousled (deconstructed) Texture

Volume and Body

Bounce / Defined Curl

Defined Coil

Straight hair

Hair spray
Texture spray
Volumizer
Dry shampoo

Foam (mousse)
Texture spray
Volumizer
Root boost

Wet set setting lotion
Cream gel

Wet set setting lotion
Cream gel

Wavy hair

Texture wax
Texture cream
Scrunching cream

Foam (mousse)
Texture spray
Volumizer
Root boost

Setting lotion
Cream gel

Setting lotion
Texture spray
Curl jelly

Curly hair

Blowout cream
Pomade

Smoothing serum
Glosser
Thermal

Curl elongator
Curl defining serum
Thermal spray

Curl definer
Curl refresher
Curl jelly

Coily / Tightly Coiled

Blowout cream
Glosser
Pomade

Smoothing serum
Glosser
Thermal

Curl elongator
Curl defining serum
Thermal

Matte glosser
Gloss serum
Curl refresher
Curl jelly
Hair Texture Grid and Suggested Products
Conclusion
Design texture stands at the forefront of creating personalized, flattering hairstyles. By understanding the nuances of different textures and leveraging modern tools and products, hairstylists can craft designs that not only complement their client's features but also resonate with their personality. With the world of hair design constantly evolving, the exploration of design texture remains an evergreen realm of endless possibilities.
Please follow and like us: